Give Your Child All The Comforts Of Home
We Partner With Parents To
Provide The Best Possible Care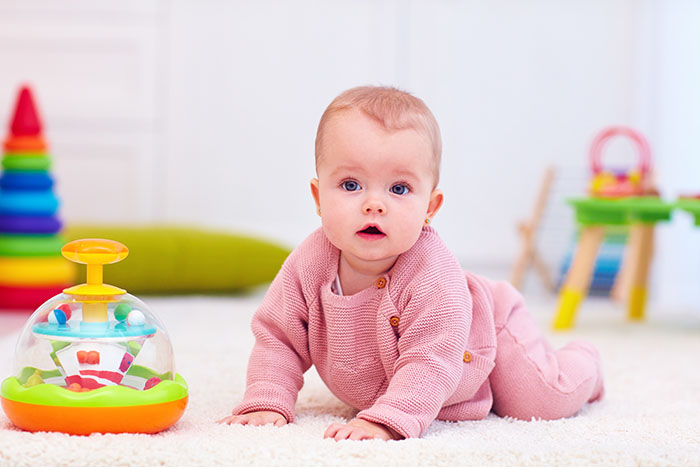 Give Your Child All The Comforts Of Home
We Partner With Parents To Provide The Best Possible Care
Infant Daycare | 6 weeks - 12 months | Serving Carmel, Indiana
We understand the
Importance of family
We are family-owned and operated and small business owners, but first and foremost, we are parents and grandparents. Trust that your precious little one will be in caring and exceptionally competent hands during your workweek.
Setting a Foundation of
Faith for a Lifetime
Give your child a strong sense of faith and Christian values from the very beginning of their life. Your child will know God's love as we pray, read Bible stories together, and sing joyful songs of praise every day.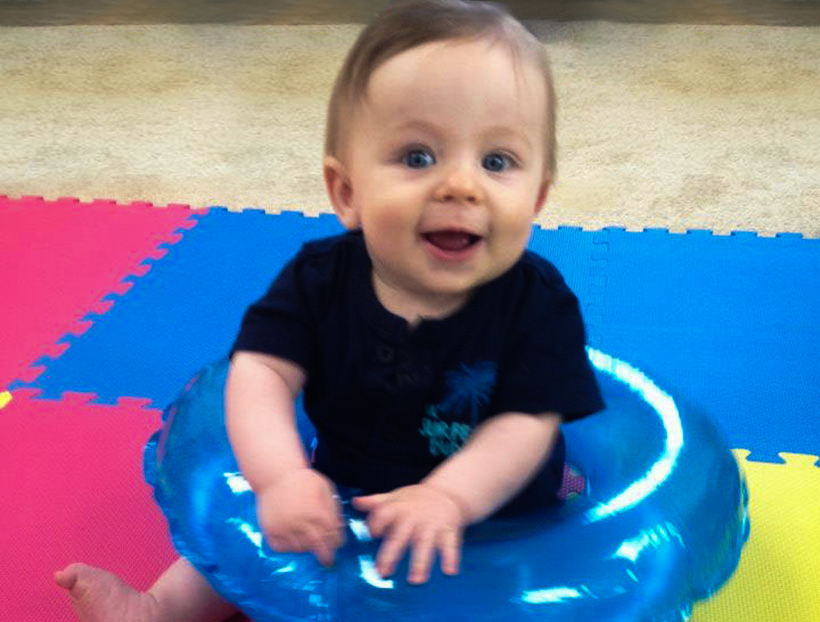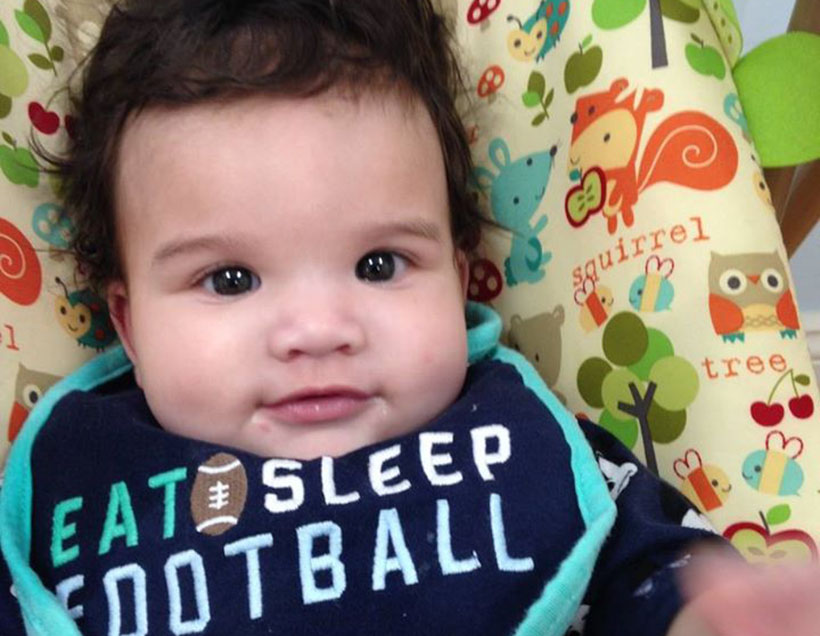 An Introduction
To Yummy Solids
Our in-house chef prepares wholesome snacks for older infants who are just starting to eat solid foods. We serve fresh organic fruits and vegetables as often as possible to give your child the best nourishment every day.
A Peaceful, Clean Environment
Our infant room is an impeccably clean and safe place for your baby to explore. Each child gets their crib, along with storage space for extra clothes and personal items. It is a calm and serene space where your baby starts on his journey to progress his developmental skills.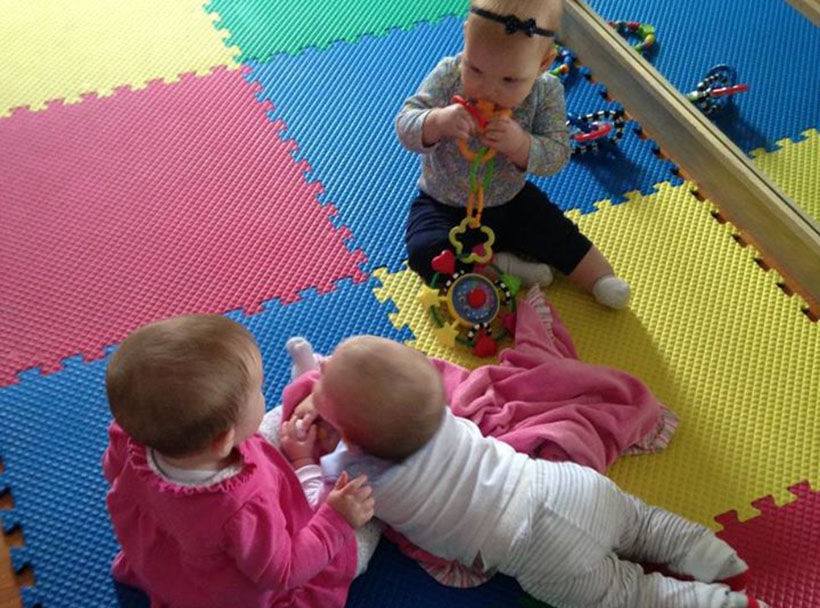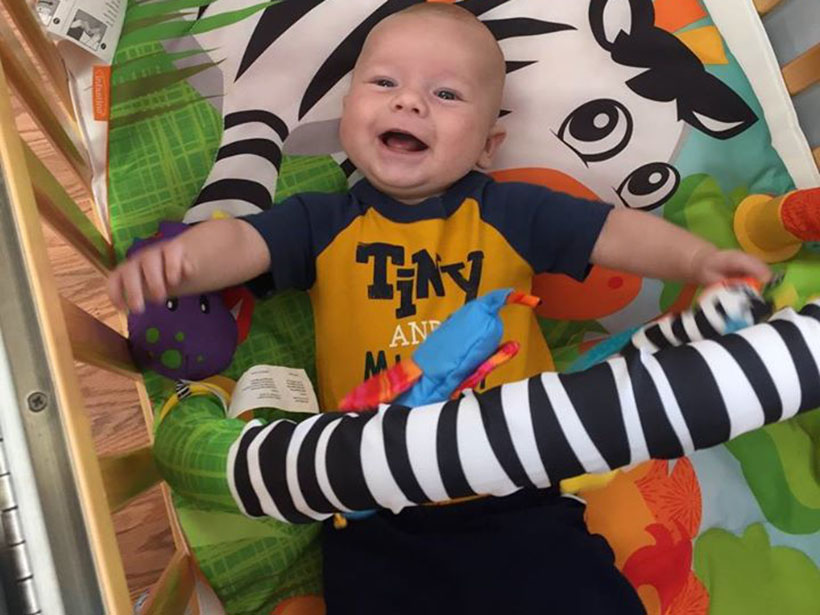 Matching Your Home Routine
Our teachers work with you to establish your baby's schedule, so it closely reflects your routine at home. Your baby will have the one-on-one nurturing she needs for feeding and feeling safe throughout the day.
Connect To Our Amazing
Parent Community
Our school is a tight-knit community of families that love to get together every month for barbecues and parties. You can meet like-minded parents and create a supportive network for you and your family.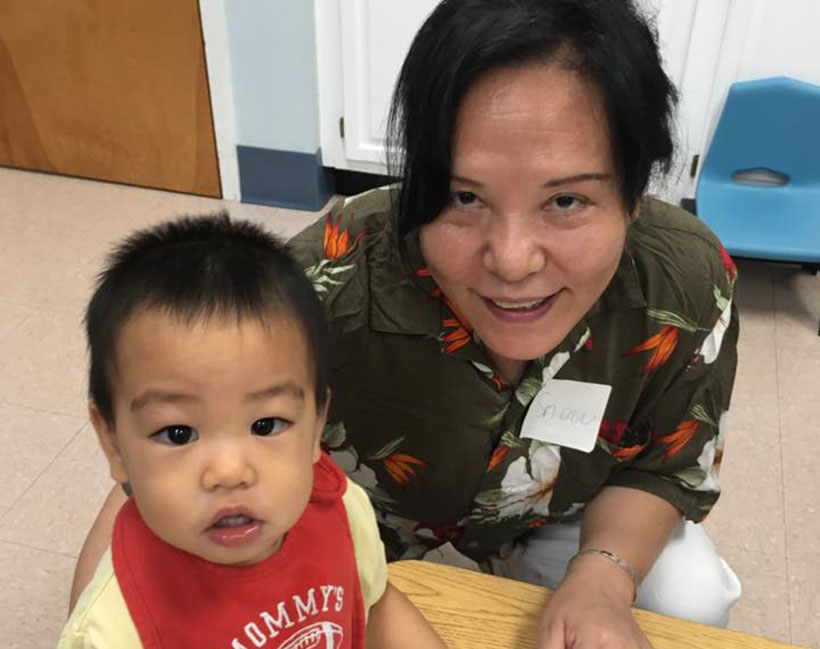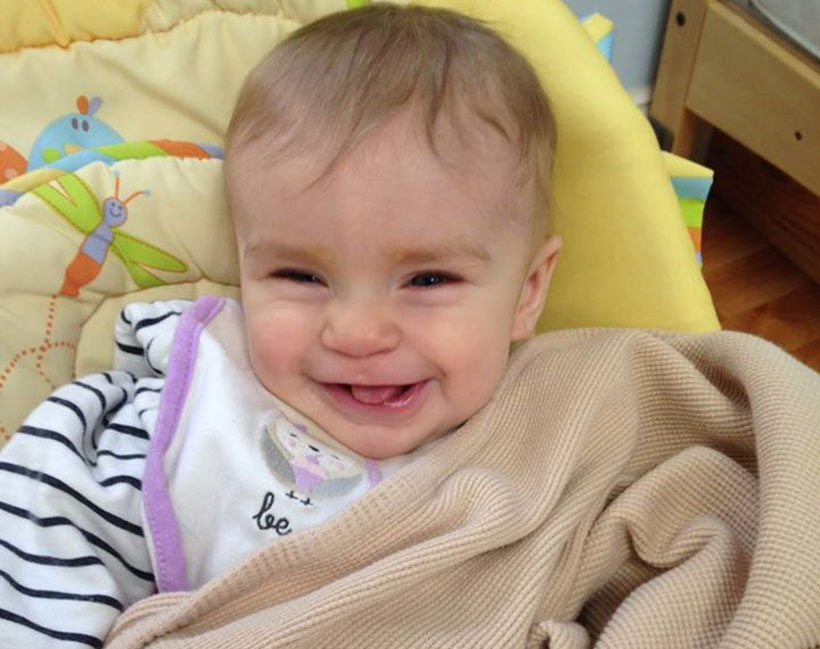 Customized Plans to
help Your Baby Progress
Your baby will get lots of cuddles and love, but also stimulating play to aid in their growth and development, like tummy time and storytime. We will work with you to come up with a written plan to help your infant adjust to her rapidly developing skills.
Literacy And Language
Skills That Start Young
Exposing your infant to as much language as possible will get them communicating sooner. We make sure to talk to your baby, read her books, sing songs, and recite nursery rhymes to promote language development.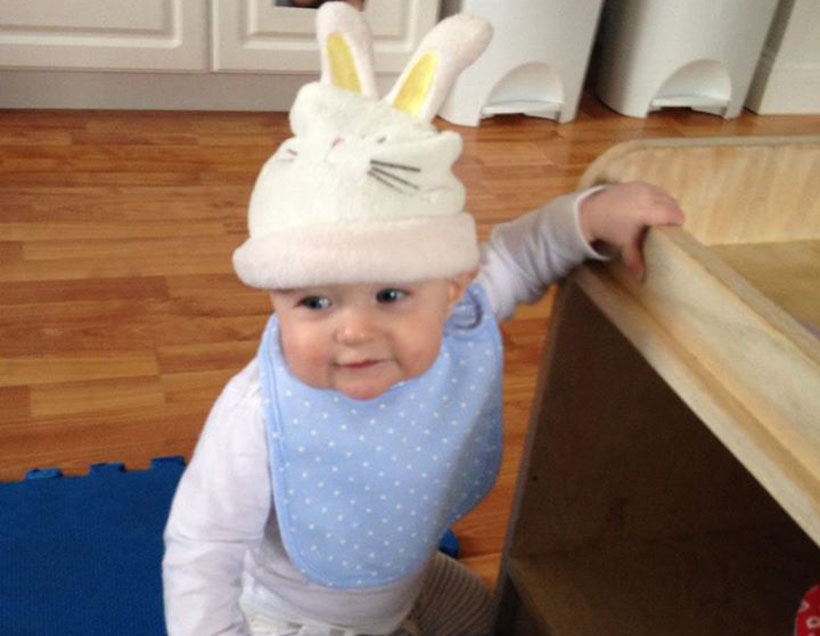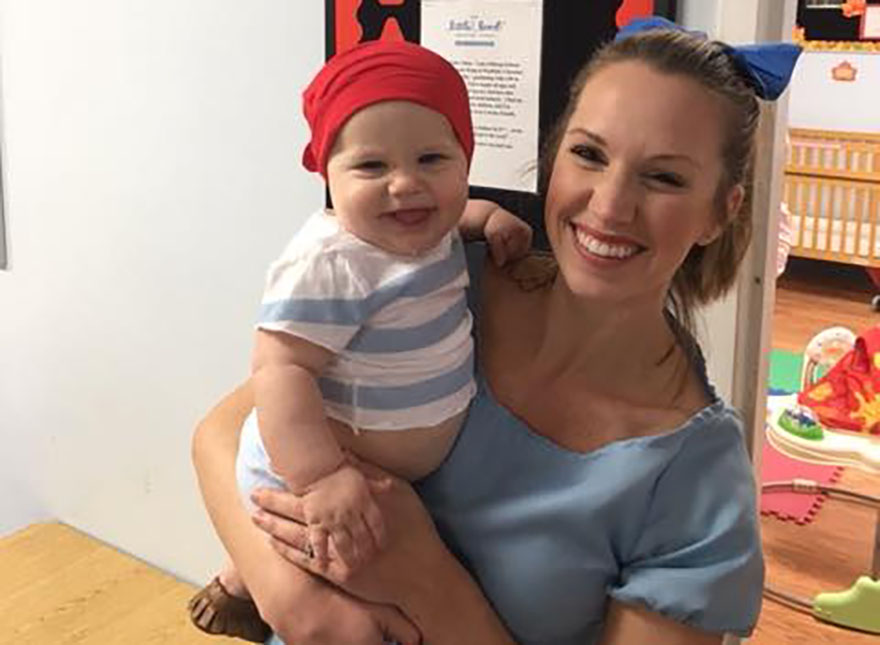 Caring, Educated Teachers
Nurture Your Sweet baby
Our teachers are willing to go the extra mile because they love what they do. Lead teachers have, at minimum, a child development associate degree, which specializes in early childhood education. We put your child's health, safety, and learning first.
One-On-One Attention,
Cuddles, And Play
One-on-one time is balanced with stimulating playtime activities like tummy time or playing with stacking cups to foster your little one's motor and cognitive development. We ensure your baby has a variety of stimulating play and plenty of love throughout the day.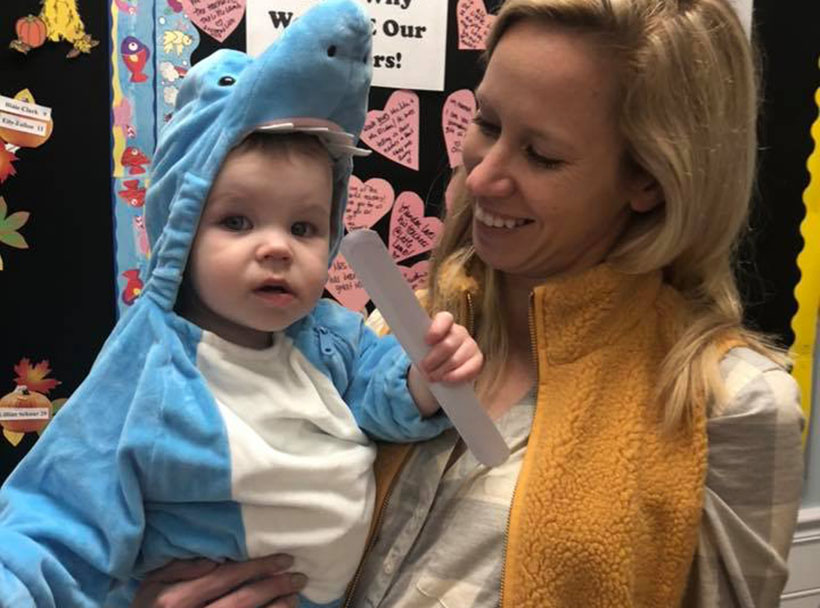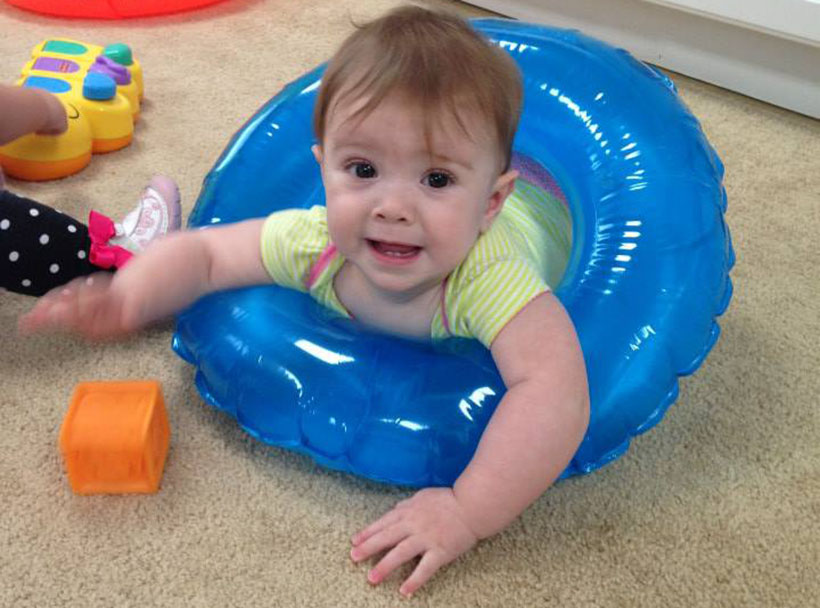 Baby Signing Helps
Your Baby Communicate
Simple signing words like more, milk, food, and thank you let your child tell us what they want and need before they can speak. Baby signing reduces frustrations and puts them on an early path to expressing their needs.
Exceptional Care With
State-Recognized Level 3
Paths To Quality™
The state of Indiana recognizes that we provide a curriculum that guides your child's development within a safe and secure environment. Our Level 3 Paths To Quality™ designation is our promise that your precious little one will receive excellent care.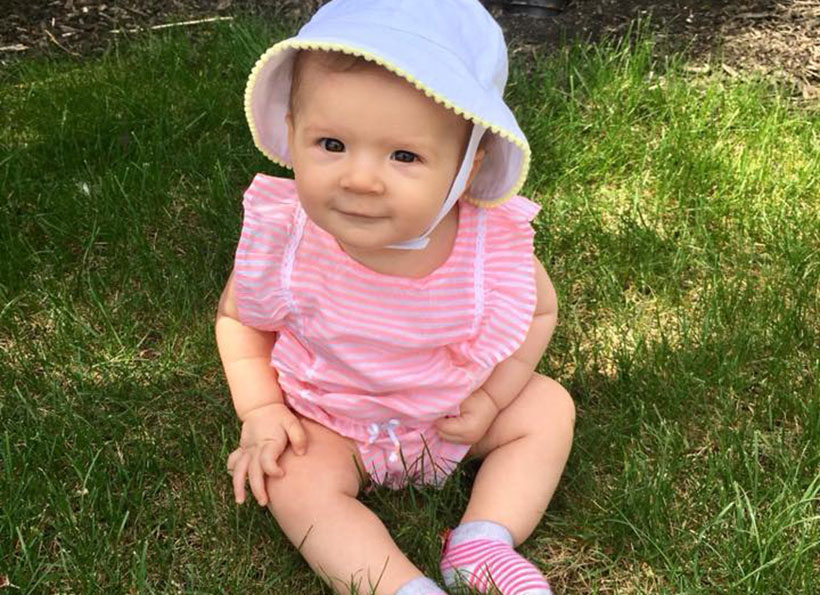 "They are caring, friendly and educated individuals"
Our third child started at The Little Lamb this year and honestly, we couldn't be happier. We have been to multiple places over the years and it far surpasses anywhere. The staff are exceptional. They are caring, friendly and educated individuals. Love the Christian background and the coffee/snack stand for parents is a nice bonus

"We highly recommend this daycare/school to anyone looking for a high quality Christian daycare"
We love The Little Lamb, and better yet, our son loves everyday he spends there! We highly recommend this daycare/school to anyone looking for a high quality Christian daycare for their precious children.

"The teachers really care for those kids "
Our son has been attending Little Lamb for a year now, and I am so happy we made the decision to send him there. The staff is absolutely wonderful! The teachers really care for those kids and I never worry about my son while he is there. The curriculum is appropriate for each classroom and our son surprises me every day with the things he learns. 5 stars for Little Lamb!!