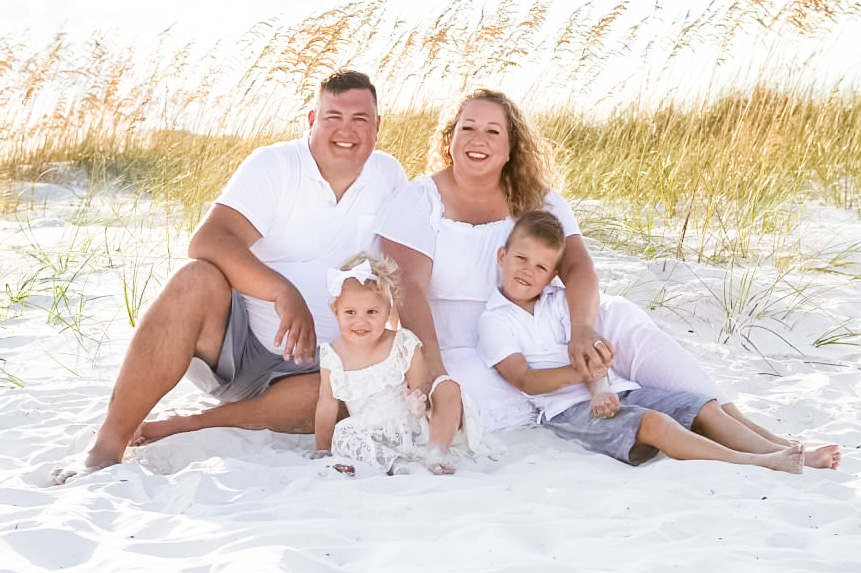 Congratulations to the Essex Family on being our May 2022 Family of the Month! Cory and Anne are the parents of Clay, who is in our Pre-Kindergarten 1 class, and Maggie, who is in our Kitties class. We asked Cory and Anne to share a little bit more about their family below.
"We live on 3 acres in Westfield that have been in Cory's family for generations. We live next to 2 cousins, 2 uncles, and Cory's dad! The kids love playing outside with all their cousins, our two dogs, and new barn kittie! We love to go on new adventurous trips when we can get away. We recently attempted our first RV camping adventure, which will probably be our last! We play a lot of games, puzzles, and legos with the kids on a daily basis. We hope to add chickens to our menagerie of animals this year, and Clay and Maggie assure us they will help with the new chores that come with chickens and vegetable gardens. Mom and Dad aren't going to hold their breath 🙂 "
"Cory and I both work for the City of Carmel. Cory has been a firefighter with Carmel Fire Department for 22 years and for the last 6 of those he has been a Lieutenant. I am the Payroll Manager for the City of Carmel. We love working in public service and have found great careers at the City of Carmel."
"We LOVE Little Lamb and will be sad when Clay graduates this year. However, we have several more years of Maggie as part of the LLCS family, and for that we are grateful!"
We are thankful that you chose The Little Lamb Christian School for your family! What a blessing to play such a special part in your children's lives!