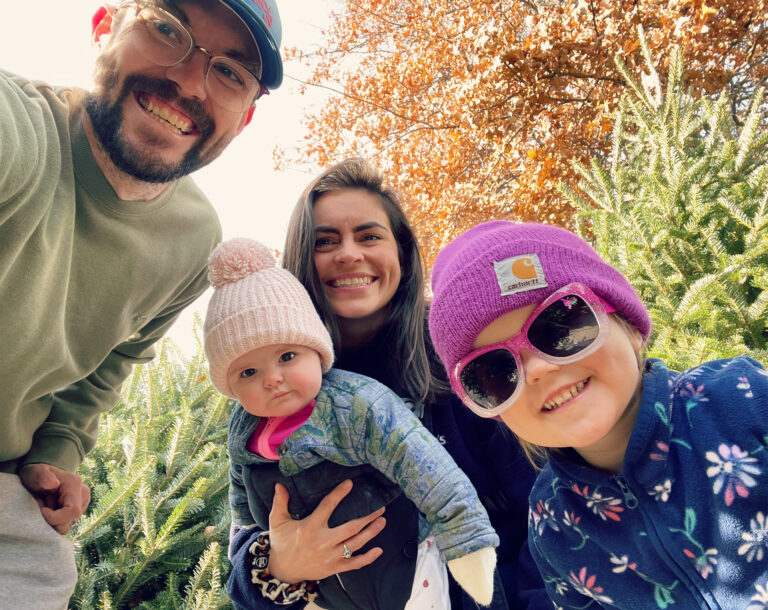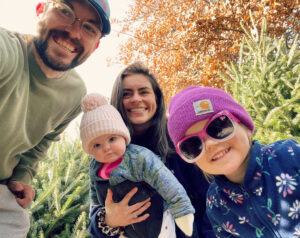 Congratulations to the Stanley Family on being our March 2022 Family of the Month! Aaron and Jena are the parents of Evelyn, who is in the Koalas class, and Margot, who is in the infant room. We asked Aaron and Jena to share a little bit more about their family.
"Favorite Family Activity: Going on walks to the local parks and playgrounds. Playing chase with one another. Watching movies and singing together (thank God for Disney+)."
"Place of work: Aaron works in Human Resource; Jena works as a registered nurse at Ascension St. Vincent Heart Center."
"Fun Facts: Aaron and Jena have been together for 15 years now! We were high school sweethearts. We host the Stanley Summer Games yearly. We are true Midwesterner's and love playing Euchre and/or Rummy. During the pandemic we took the plunge and did a full out kitchen renovation. Following the renovation, the paint contractor was subpar. Aaron ended up repainting the entire house. Following this Aaron realized he enjoyed painting and started his own little painting business—Done Right Services LLC(hint, hint). We absolutely love traveling. We are hoping this summer we can take the girls on some trips to make memories (let's be real it's not a vacation for the parents, hah!)."
Thank you for choosing The Little Lamb Christian School for your family. It is truly a joy to watch your girls grow!