We have a bulletin board in the infant room displaying some of their educational projects and each month they update the board with new themed activities. During the month of November, we focused on Autumn.
We made tissue paper pumpkins. We let the children finger-paint their pumpkins. While the paint was wet we let them press on the tissue paper as glue.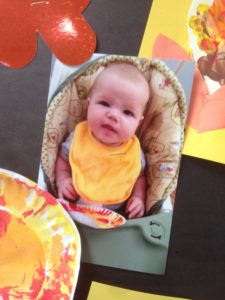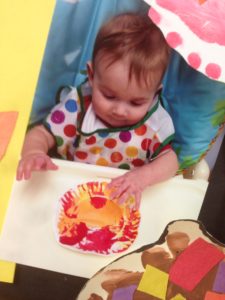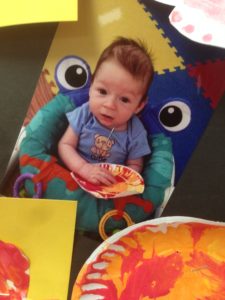 We also used their footprints to make a turkey out of a paper plate. We turned their hand prints into leaves and made them into piles for the bulletin board.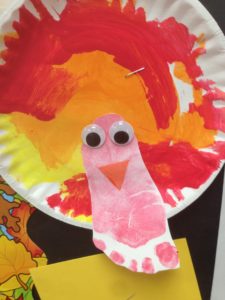 Babies at this age are developing many skills. We focused on language development, wellness, mathematics and music with these projects. An easy way to help children work on their language development is to talk to the child about what they are doing, the colors, the shapes and try to maintain eye contact.  It's amazing to see how much they develop in this classroom! To learn more about our infant program, schedule a tour!